ETERNITY Classic wood floor
The elegance of the classic, solid wood floor, which lasts a lifetime..
Why wood flooring?
The choice of parquet in interior decoration has become more and more frequent. This is thanks to the many advantages of wood, which, because of being natural, has great aesthetic value and functional benefits. The flooring in this material creates a warm, intimate atmosphere, giving an elegant look to every environment, accompanied by any style: from minimalist to ancient, from exotic to rustic. Wood, due to its poor thermal conductivity, keeps the ambient temperature unaltered: for this reason the floors are warm in winter and fresh in the summer. This feature and the excellent soundproofing ability (which can be very high, depending on the mounting technique adopted) are positively reflected on the psychophysical well-being and our health.
Why Classic wood flooring
The traditional parquet is made of a single woody species, so it is made of solid wood. Used since ancient times, starting with the Nordic countries, has spread all over the world. You can still admire floors created by craftsmanship of the past centuries, which retain their splendor intact. Parquet is a weather-resistant and wear-resistant floor, but requires careful care in maintenance. For a quick cleaning, just wipe a dampened and well-wrung soft cloth. For ordinary maintenance, it is advisable to wash the floor with products suitable for different finishes: oil, paint, wax. On the other hand, extraordinary maintenance should be carried out by specialized and prepared personnel, in cases of apparent abrasion of the surface or long life of water on the parquet floor.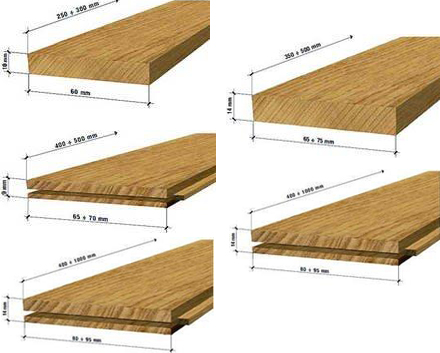 Main wood species